Emergency Dentistry – Virginia Beach, VA
Trusted Dental Care
When You Need It The Most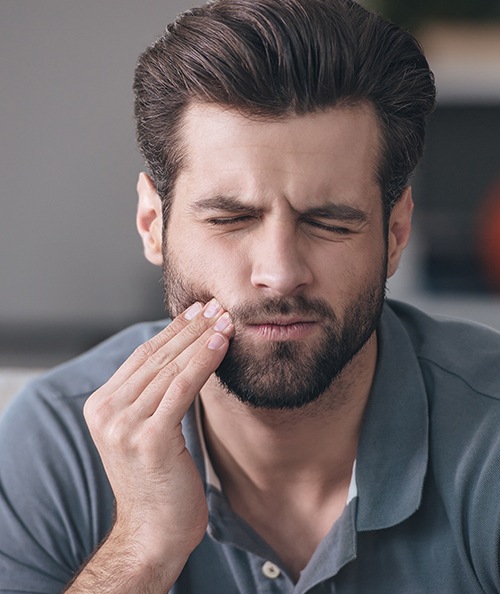 Dental emergencies always occur when you're least expecting them, which is why it's a good idea to have the phone number of your emergency dentist in Virginia Beach on-hand just in case. When you contact our office, we'll provide you with first-aid advice and schedule an appointment for as soon as possible. With timely treatment, our experienced team can put a stop to your pain and help preserve your natural, beautiful smile.
Why Choose Drs. Coalter & Groy for Emergency Dentistry?
Soothing Sedation Available
Same-Day Emergency Appointments
30+ Years of Dental Experience
How to Handle Common Dental Emergencies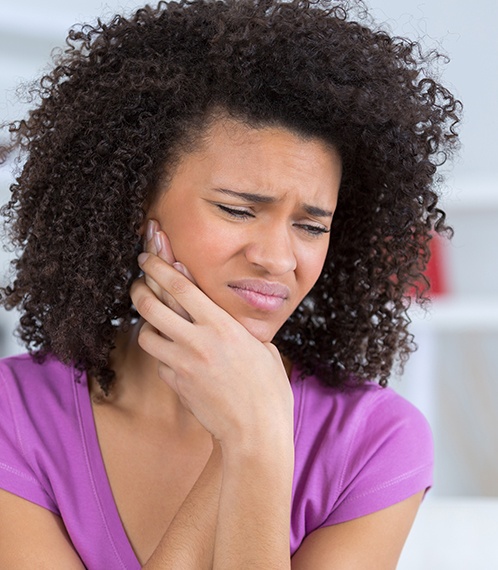 The first step you should always take if you experience a dental emergency is to call our office. We'll try our best to squeeze you into our schedule so you don't have to sit in pain for the remainder of the day. Once we're able to assess your situation, we'll quickly develop a treatment plan to prevent permanent damage. Below, we've included some basic tips for handling common dental emergencies before you're able to reach us.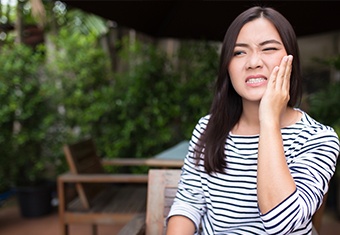 Toothaches
To help with your pain, you can take an over-the-counter medication, such as ibuprofen. It's also a good idea to rinse with warm saltwater to cleanse and disinfect the area.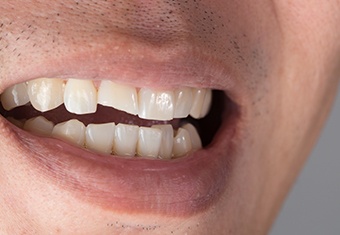 Chipped/Broken Teeth
Retrieve the broken-off piece of tooth and bring it to the office with you. If the area that chipped created a jagged edge that's irritating your oral tissues, you can place a piece of orthodontic wax or sugar-free gum over it.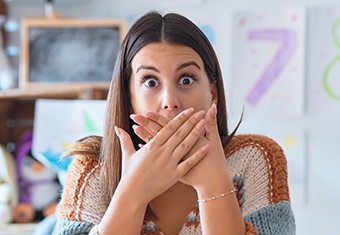 Knocked-Out Tooth
Pick up your knocked-out tooth while only handling it by the biting surface. Rinse it under a cool stream of water, being sure not to scrub it. Place it in a sealable container of milk or saltwater and bring it to our office within an hour of the incident.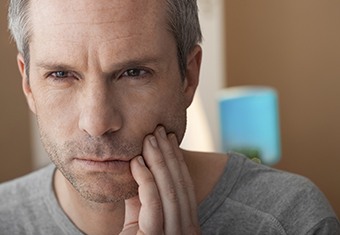 Lost Filling / Crown
You can temporarily reattach a damaged filling or crown with a dab of denture adhesive, a filling kit from your local pharmacy, or sugar-free gum. However, it's important to still visit our office so we can repair or replace your restoration to prevent an infection from developing.
How to Prevent Dental Emergencies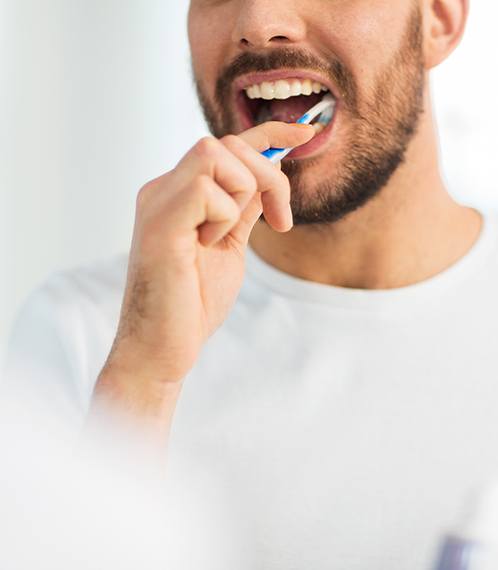 Even though you can't completely avoid dental emergencies, there are some steps you can take to greatly reduce your risk of experiencing one, including:
Wear a protective athletic mouthguard when playing sports.
Keep up with your oral hygiene routine.
Avoid chewing on hard items, like fingernails or pens.
Visit us for a checkup and cleaning every six months.
Don't use your teeth to open packages, bottles, or remove tags.
Cost of Treating Dental Emergencies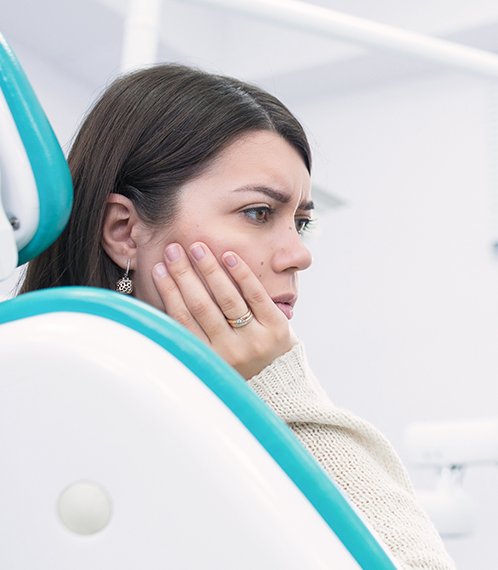 To determine the cost of your emergency dental treatment, we'll need to conduct an examination to see what type of procedure you require. Typically, the more severe the damage, the more involved the treatment will be, leading to a higher cost. Our team is here to help in any way we can, including answering any questions about dental insurance and financing. With us, you can get the care you need without taking on financial stress.