Replace Missing Teeth – Virginia Beach, VA
Completing Your Smile
With High-Quality Prosthetics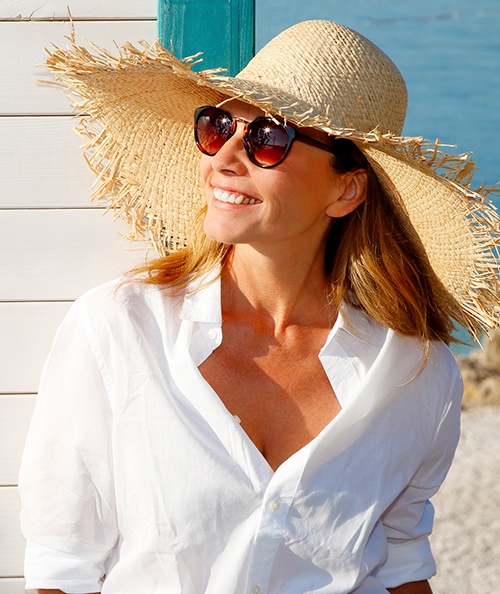 Whether you're missing a single tooth or many, having gaps in your smile can have a drastic impact on your day-to-day life by making it difficult to chew food and speak. Fortunately, at Drs. Coalter & Groy, we're able to rebuild your entire dental structure with natural-looking, custom-made restorations. After examining your mouth, we'll determine whether you could benefit most from a dental bridge, full or partial denture, or implant-retained prosthetic.
Why Choose Drs. Coalter & Groy for Tooth Replacement?
Digital Impression System
30+ Years of Experience
Flexible Financing Available
Dental Bridges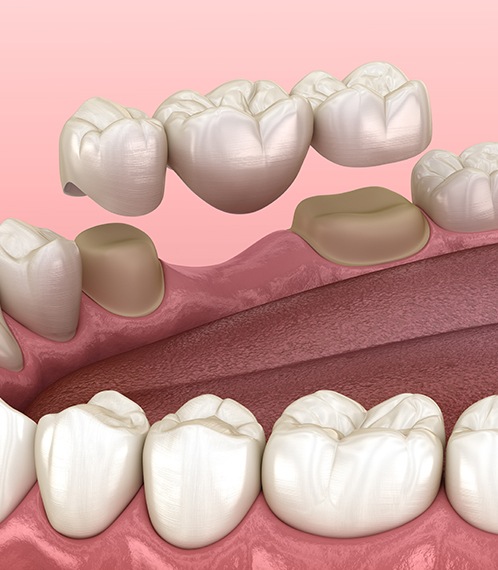 If you have one or more consecutive missing teeth, a dental bridge might be exactly what you need. These restorations are comprised of two dental crowns attached to either side of free-standing replacement teeth called pontics. The crowns are cemented to the natural teeth on both sides of the gap in your smile to anchor the bridge in place, completing your arch. We work with a dental laboratory to achieve the perfect fit and color, so the restoration flawlessly blends with the rest of your grin.
Dentures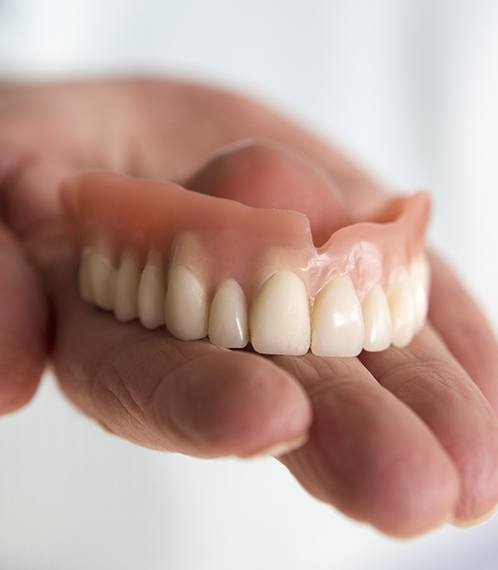 Full and partial dentures are great restorative solutions that can replace several or all of your teeth at the same time. They're made using gum-colored acrylic and custom-shaded porcelain or ceramic teeth to resemble the natural appearance of your smile. Since they're conveniently removable, you can easily take them out to clean them or give your gums a rest. Plus, with daily maintenance, they can last for anywhere between seven to 10 years.
Dental Implants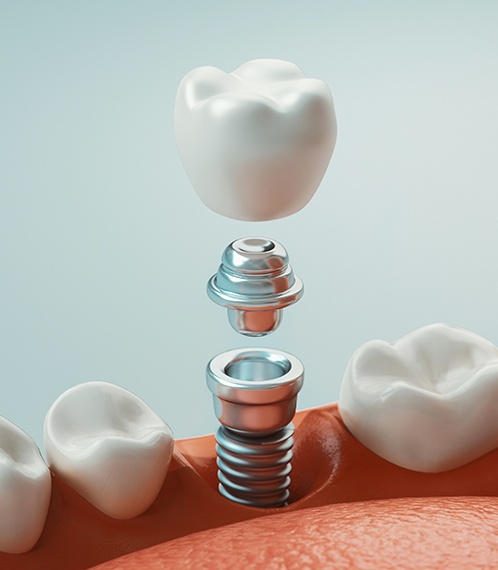 Dental implants are advanced prosthetics that are strikingly similar to natural teeth. A titanium implant is surgically inserted below the gum line to replace the missing root of your tooth. Due to the biocompatible nature of the metal, it will fuse with your jawbone through a process called osseointegration. Once you've completely healed, our team will attach a customized dental crown, bridge, or denture to the implant, providing you with a smile with renewed strength and comfort.