Dentist – Virginia Beach, VA
Get to Know
Earnest D. Coalter Jr. D.D.S.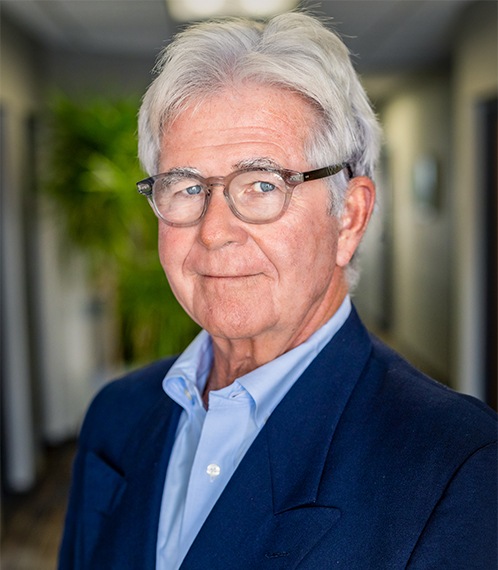 Born at Portsmouth Naval Hospital, Dr. Coalter eventually found his way back to Virginia Beach and has called it home for over 40 years. In 1978 Dr. Coalter and his wife, Kathleen, a dental hygienist, opened their practice. Over the years, the Coalters have built the practice to serve generations of families in our community.
Dr. Coalter earned his bachelor's degree from West Virginia University and completed his dental education at West Virginia School of Dentistry shortly after. Dr. Coalter has continued his professional dental training over the years to remain current with new advancements in technologies and procedures. Dr. Coalter is currently Invisalign trained.
Friends and colleagues would tell you that Dr. Coalter is a very modest individual, and his faith is an extremely important driver in his personal and professional life. Dr. Coalter is proud of the many mission trips he has taken to provide critical dental services to severely underserved communities around the world. Highlights of his mission work include nine trips to the Dominican Republic, three trips to Nicaragua, and ongoing work with Operation Blessing in Virginia Beach and on the Eastern Shore.
Dr. Coalter is a devoted husband, loving father of two grown children, and proud grandfather to four strong and beautiful granddaughters. Dr. Coalter's belief in treating his patients like family is the foundation to his commitment to giving back to his community and improving the world.